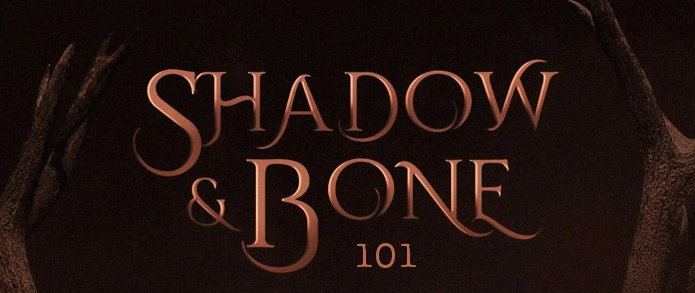 Netflix's newest show, Shadow and Bone premieres April 23. The show is based on Leigh Bardugo's popular book series, the Shadow and Bone Trilogy. Here is your Shadow & Bone 101 -everything you need to know before watching the show!

The Grisha are the magical elite of Ravka, also known as the Soldiers of the Second Army. They practice the Small Science: they manipulate matter at its most fundamental levels. Think of it as a magical version of molecular chemistry. Status is everything to the Grisha, though some of that has changed under the leadership of the Triumvirate.
WHAT KINDS OF GRISHA ARE THERE?
For most of the life of the Second Army, the Corporalki were considered its most valuable soldiers, and consequently, were the highest ranking Grisha.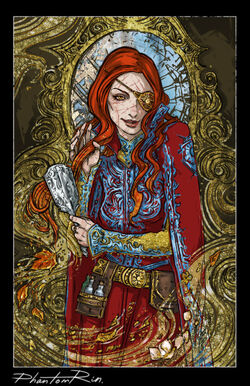 CORPORALKI MEMBERS: Genya, Fedyor Kaminsky, Ivan Heartrenders
Heartrenders can snatch the air from your lungs, slow your pulse until you drop into a coma, or crush your heart in your chest—all without ever laying a finger on you.
Healers
Healers can do just that- heal you!
Tailors
Tailors have the ability to change their appearance and the appearance of others—sometimes permanently depending on the talent of the Tailor.


Etheralki summon and control the elements- like fire, water, and light.
ETHERALKI MEMBERS: Alina Starkov, The Darkling, Marie, Adrik Zhabin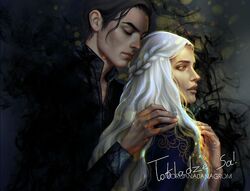 Sun Summoners
Sun Summoners have the ability to summon and control sunlight. Alina is a Sun Summoner.
Shadow Summoners
Shadow Summoners have the ability to control darkness and the shadows. The Darkling is a Shadow Summoner.
Squallers
Squallers can raise or lower air pressure to create storms.
Inferni
Inferni control fire. However, it should be noted that they don't "magically" create fire. They summon combustible gases like methane or hydrogen, but still need a flint to start a spark.
Tidemakers
Tidemakers use temperature and pressure to summon and control water
These are the geeky specialists of the Grisha Orders. They are commonly referred to as Fabrikators. The Materialki became increasingly valuable to the war effort as enemy military innovations began to surpass the power of Grisha magic.
MATERIALKI MEMBERS: David Kostyk, Paja
Durasts
Durasts deal in the solid: Grisha steel, corecloth (similar to modern body armor), textiles, and glass.
Alkemi
Alkemi specialize in poisons and blasting powders.


WHO ARE THE MAIN CHARACTERS
Check out more characters here...
WHERE DOES THE STORY TAKE PLACE?
Ravka is where most of the story takes place. In Ravka, there is a monarchy led by the royal family Lantsov. They are protected by two armies: the First Army, comprised of non-Grisha (otkazat'sya) soldiers, and the Second Army, a legion of trained Grisha. Read more here...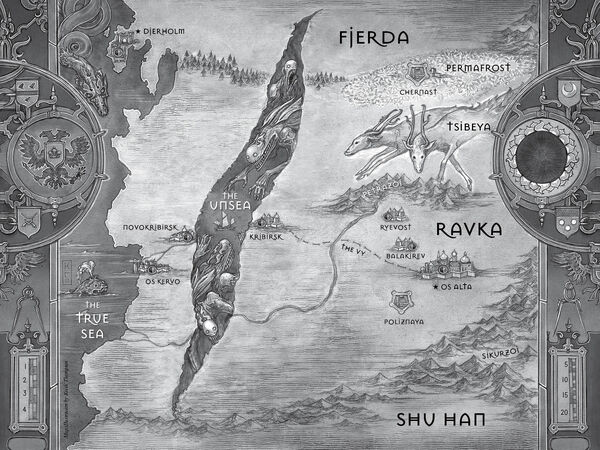 READ MORE ABOUT THE SHOW HERE...
In a world cleaved in two by a massive barrier of perpetual darkness, where unnatural creatures feast on human flesh, a young soldier uncovers a power that might finally unite her country. But as she struggles to hone her power, dangerous forces plot against her. Thugs, thieves, assassins and saints are at war now, and it will take more than magic to survive.
Community content is available under
CC-BY-SA
unless otherwise noted.